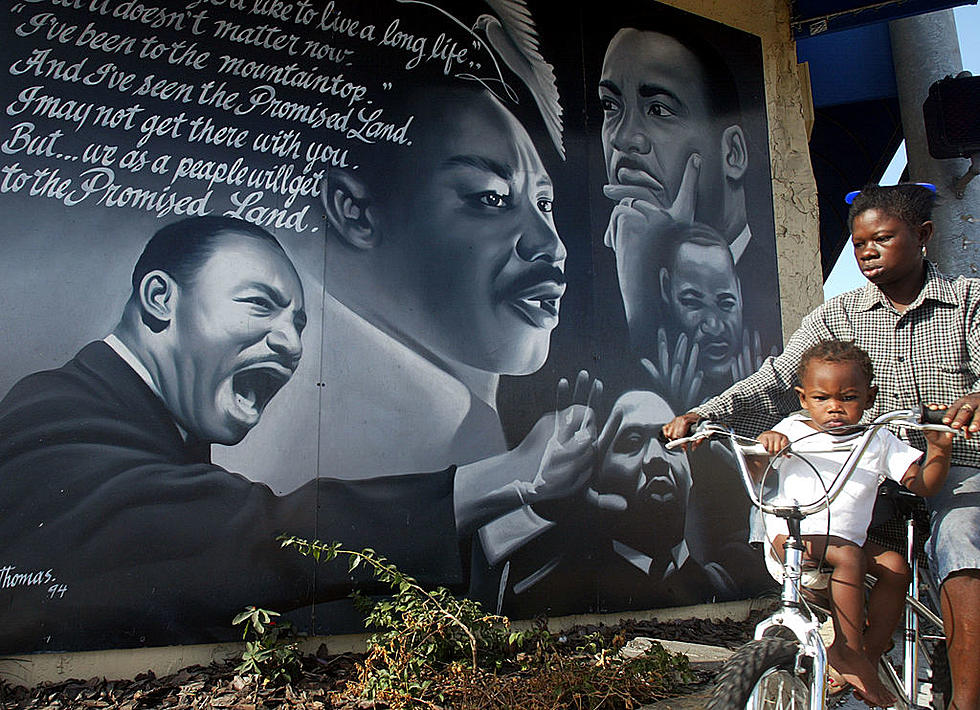 Celebrate and Serve Virtually during Martin Luther King Jr. Day
Getty Images
Enter your number to get our free mobile app
Celebrate and Serve Virtually during Martin Luther King Jr. Day
Today, Monday, January 18, 2021, is Martin Luther King Jr. Day. It is a federal holiday that is celebrated on the third Monday of January. This is a day to celebrate and honor the legacy of a phenomenal great civil rights leader's life.
Many celebrate Martin Luther King Jr. Day with an MLK Day of Service. Even during a pandemic, there are ways for you to celebrate and to serve your communities.
Click here for the details on the Tuscaloosa Chapter of the Southern Christian Leadership Conference commemorates the observance of Dr. Martin Luther King's birthday with what has been coined as Unity Day.
Today from 9:00 am until 5:00 pm, The Birmingham Civil Rights Institute is hosting "Stand Up for Justice" for their annual Dr. Martin Luther King Jr. Day commemoration. Tickets are free but you must "reserve online in order to limit attendance and promote physical social distancing."
The King Center will host the 2021 King Holiday Observance Beloved Community Commemorative Service today from 1030-1:45p (EST) with keynote speaker TD Jakes.
The Brooklyn Academy of Music is hosting the 35th Annual Brooklyn Tribute to Dr. Martin Luther King Jr. Click here for the details. It happens on Monday, January 18th, at 11 am (EST).
Enjoy a virtual day of service with Operation Gratitude.
You can watch the rebroadcast of Sunday's events from Arlington's virtual MLK experience.
Click here to take a pledge to help spread empathy with the Black-owned marketing agency Curiosity Lab.
Become a volunteer with Upchieve and do your part as an academic coach.
The Museum of Fine Arts of Boston presents an MLK Day program, "Voices on King." It's on YouTube Monday at 5 pm (EST).
(Source) Click here to learn more about Martin Luther King Jr. Day, the King Center is a great resource.
Powerful Photos of Dr. Martin Luther King Jr.