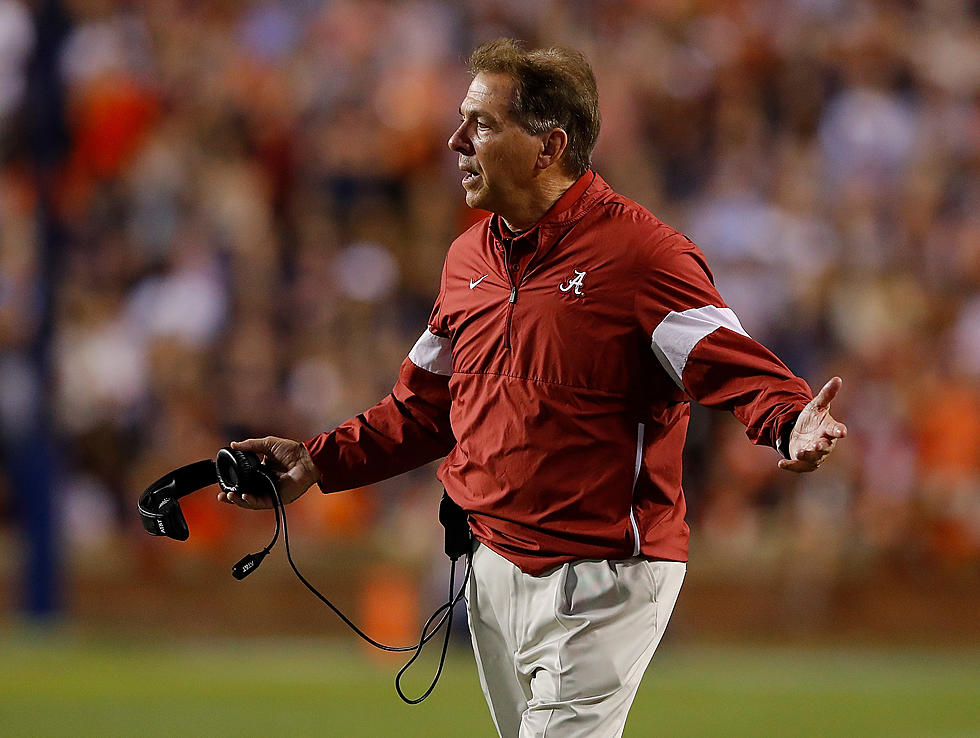 BREAKING: Alabama's Season Opener Against USC Cancelled
Getty Images
The Alabama Crimson Tide will not be able to begin its 2020 season against the University of Southern California, as the PAC-12 has announced it has made the decision to prevent its member schools from playing any school outside the conference as a preventative measure against the novel Coronavirus.
The PAC-12 made the official announcement moments ago, stating that it would only schedule conference games for all of its fall sports.
"The health and safety of our student-athletes and all those connected to Pac-12 sports continues to be our number one priority," said Pac-12 Commissioner Larry Scott. "Our decisions have and will be guided by science and data, and based upon the trends and indicators over the past days, it has become clear that we need to provide ourselves with maximum flexibility to schedule, and to delay any movement to the next phase of return-to-play activities."
The Tide was scheduled to take on USC in its season opener on September 5th. University of Alabama Athletics Director Greg Byrne expressed his concerns via an official release this afternoon.
Although the remainder of Alabama's 2020 games are still on the schedule, today's announcement certainly calls into question the future of the entire football season.
Enter your number to get our free mobile app
Career Statistical Leaders: The Alabama Football Record Book