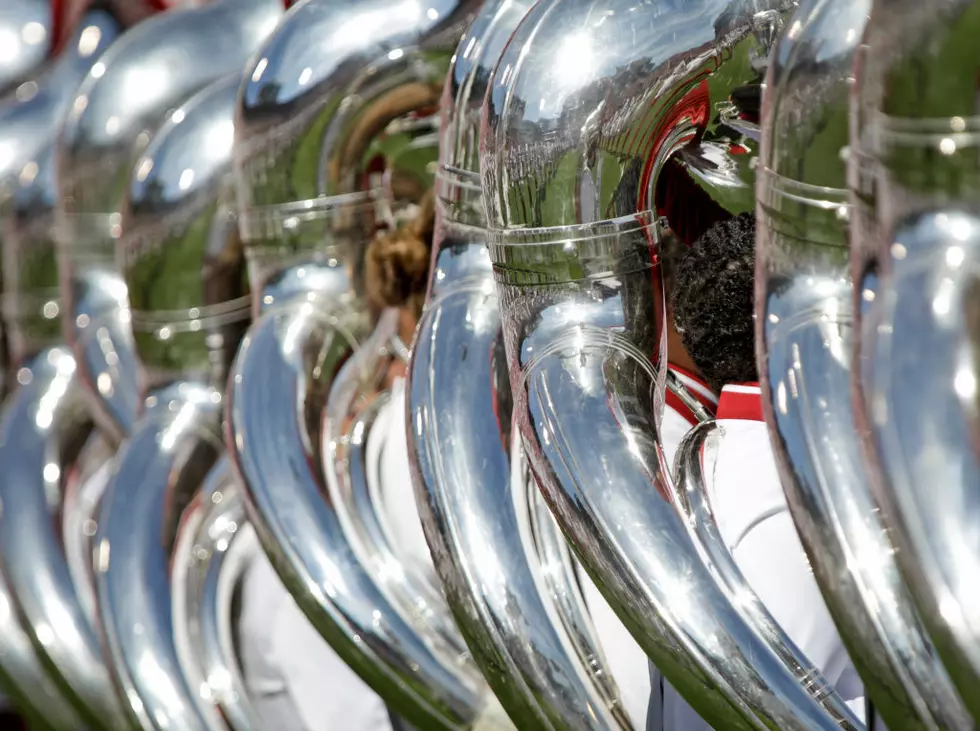 Being In Band Is A Life-Changing Experience
Getty Images
Being In Band Is A Life-Changing Experience
I'll never forget being in middle school and wanting so badly to join the school's band program to play the saxophone. I never got to play the sax, but I did join the band and got more than I could ever imagine.
My band journey started in middle school. I wanted to play the saxophone but my band director tricked me into playing the Tuba. I was so upset but I grew to love the tuba and couldn't imagine playing another instrument. Middle school band was such fun and my school even made history as one of the first middle school marching bands in our area. Band taught me so many lessons that have contributed to my success in life. Discipline, hard work, getting the job by any means necessary, I could go on for days.
My band journey continued in high school and I was able to go on so many trips with my band family. In middle school, I was able to travel the state of Florida with the band and continued in high school but it was different. High school football State Championship games in stadiums down in Miami was an unforgettable experience. I continued to use the lessons I learned in band as I balanced school work, playing on the football team, as well as being a section leader most of my high school band career. The real fun happened when I attended college!
Band was my ticket to getting into college and my ticket to my first plane ride! I got an all-expense-paid trip to California was because I was in band. It was one of my favorite band trips ever.  I'll never forget the trips around the country with the Marching Wildcats of Bethune-Cookman University. I've been able to perform for countless NFL regular season halftime shows, the Superbowl, and a few Prow Bowl games. It seems like yesterday when we boarded the bus to perform at the first Pro Bowl held in the United States. Hard to believe, but it was 10 years ago!
There is nothing like hearing a stadium full of people scream in excitement for you. I'm so grateful for all of the lessons learned from being in the band. Lessons I've applied to my life and used to become successful in radio, building a DJ business, and overall being a good person. Most of the traveling I've done around the nation was because of band and at no expense to myself. Band has also given me lifelong friends, a real tended family. All of my close friends are from band either from Middle school high school or college. I encourage any kid in school to join the band no matter the grade. Shoutout to all of my band heads around the world. We're really a special breed of people!
Enter your number to get our free mobile app
Things To Have Before It Rains