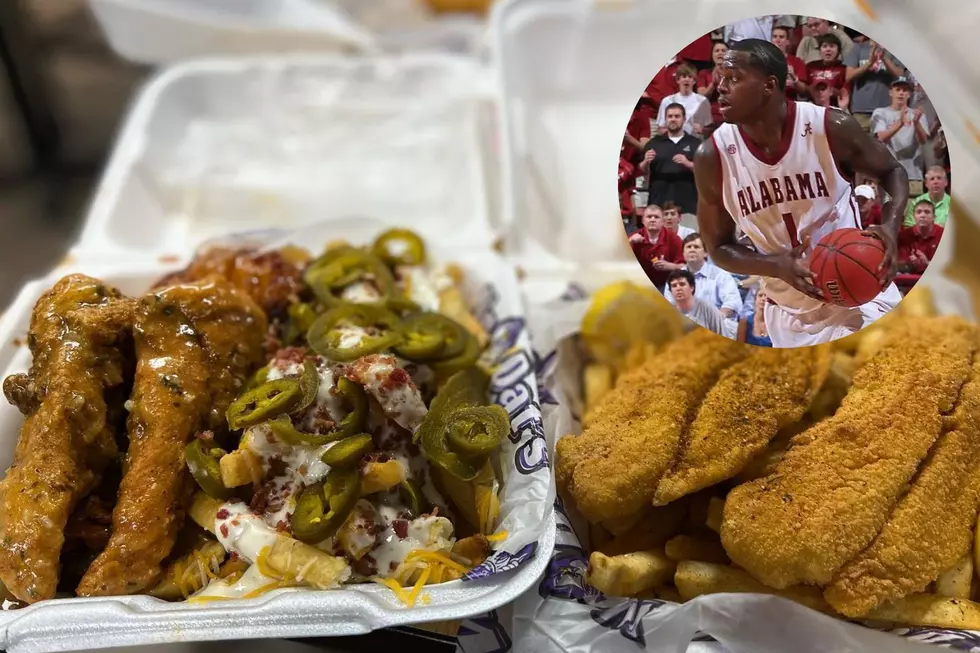 Bama Basketball Star, NBA Standout Bringing Cajun Restaurant to Tuscaloosa Strip
(We Dat's Chicken & Shrimp and UA Athletics)
One of Alabama Basketball's greatest success stories is bringing the taste of Cajun cooking to the Tuscaloosa Strip, the Thread has learned.
JaMychal Green, an Alabama native and graduate of Montgomery's St. Jude Educational Institute, was a star for the Crimson Tide from 2008 until 2012. His professional career took time to develop, but since 2015 he has earned playtime in more than 400 NBA games including stints with the Memphis Grizzlies, the Los Angeles Clippers, the Denver Nuggets and currently for the Golden State Warriors.
The Thread reported in August that We Dat's Chicken & Shrimp was one of three new businesses planned for the Strip, and the University of Alabama System Board of Trustees' Physical Properties Committee voted Thursday afternoon to approve a commercial lease agreement to bring it to the University Town Center on University Boulevard. The full board is expected to approve the agreement Friday morning.
The agreement confirmed for the first time that We Dat's will occupy the shopping Center's Suite 6, which is the former home of Little Italy and Little 5 pizzerias. Little Italy was a longtime Strip staple but closed in March 2020. Atlanta's Little 5 Pizza moved into the space in 2021 but was shuttered alongside its sister restaurant, the Peach Pit in Midtown Village, earlier this year. 
Now the space will become a We Dat's Chicken & Shrimp with JaMychal Green at the helm of the new venture.
The commercial lease lasts five years and gives Green and his associates the ability to make We Dat's "a modern, upscale facility that will improve and upgrade the mix of businesses on University Boulevard."
We Dat's is already doing business in four locations in and around New Orleans and specializes in Cajun-style chicken, shrimp and catfish with loaded sides to match and take-home spice mixes and sauces for sale.
Mike Hodges, an agent for Green, said he and his Golden State Warriors were gearing up for their game against the Orlando Magic Thursday and he was unable to comment for this story before its publication, but stay tuned to the Tuscaloosa Thread for more on We Dat's from the basketball star to come soon.
Tuscaloosa Restaurants and Businesses That Opened in 2022
New Year... New Tuscaloosa restaurants and businesses! 2022 welcomed in some great spots for shopping, good eats and business in the Druid City area.
Here are 18 restaurants and businesses that have opened since the start of 2022.
Top Stories from the Tuscaloosa Thread (10/24 - 10/31)
18 of the Top Stories published by the Tuscaloosa Thread during the week of October 17th, 2022.