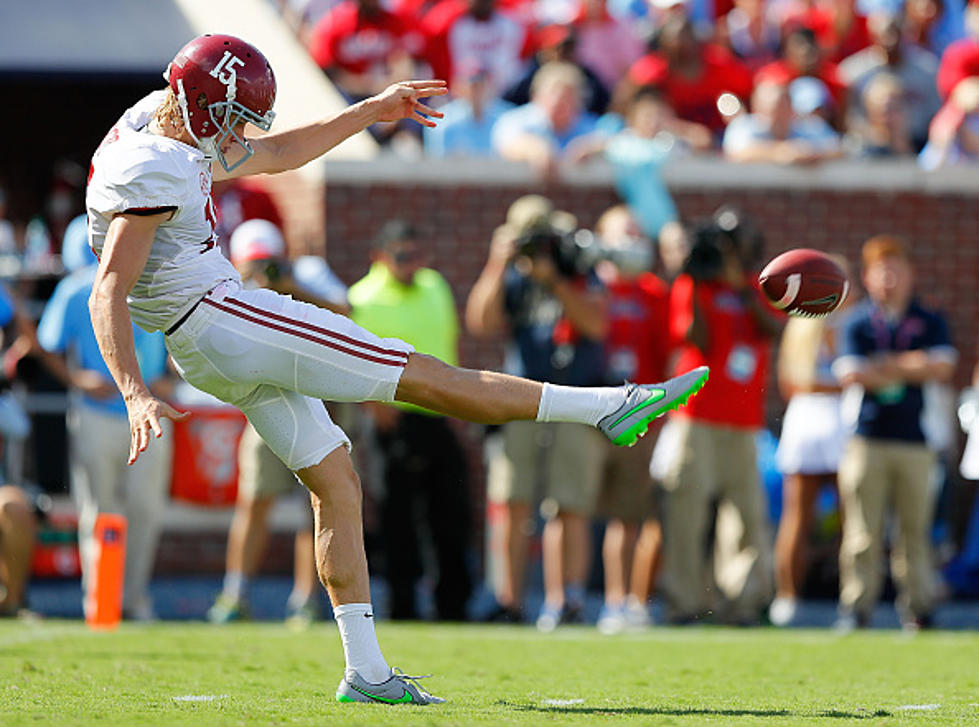 Alabama's JK Scott, Nation's 2nd-Leading Punter, Left Off Ray Guy Award Semifinal List
Getty Images
Forget about the craziness that took place on Saturday in college football The biggest upset of the past 72 hours didn't even take place on the field.
Alabama punter JK Scott, who sits second in the country with a 48.39 average, was left off the semifinalist list for the Ray Guy Award. The The Augusta Sports Council and the Ray Guy Award committee announced the 10 players on Monday didn't include the Alabama junior.
One look at the punting statistics for the 2016 season will leave you scratching your head over the decision. Scott is one of two players in the country that has averaged more than 48 yards per punt this year, which is a career best. It's even better than his 48.0 yard average that made him a finalist for the award in 2014.
The biggest factor working against Scott is his limited amount of work. The Alabama offense leads the SEC in total offense and scoring offense, which has led to fewer than four punts per game for Scott. But Ohio State's Cameron Johnston has the exact same number of punts so it couldn't have been the deciding factor.
Alabama is undefeated and the clear No. 1 team in the country so Scott's value might be underestimated,  but anyone who has watched the Crimson Tide knows that he's as big of a weapon as any other player on the team.
Are you surprised by the Ray Guy Award list?