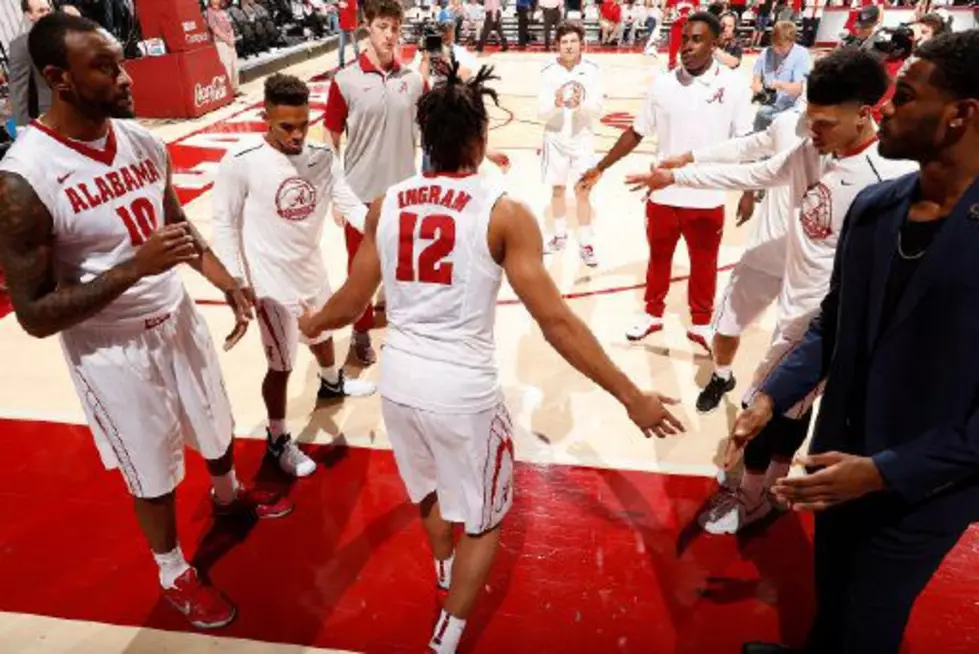 Alabama Earns 5-Seed in 2017 SEC Tournament
Photo courtesy of Alabama Athletics
Alabama basketball lost three of its final four regular season games but still exceeded expectations by finishing fifth in the Southeastern Conference.
The Crimson Tide - picked to finish 7th in the preseason - fell 59-54 to Tennessee on Saturday to end conference play with a 10-8 record. That tied Ole Miss and Vanderbilt but head-to-head victories over both teams gave Alabama the tiebreaker and the 5-seed in the upcoming SEC Tournament.
Avery Johnson and his team will head to Nashville needing to win the tournament to earn an NCAA Tournament invitation. Alabama will face the winner of LSU and Mississippi State game, which will open tournament play on Wednesday night. The Crimson Tide will need to win four games to win the championship.
Thursday's first session will begin at 12 PM/CT with 8-seed Georgia playing 9-seed Tennessee. Alabama will tip-off 25 minutes after that first game and you can hear it live on 95.3 the Bear.
Here's the full 2017 SEC Tournament Bracket.