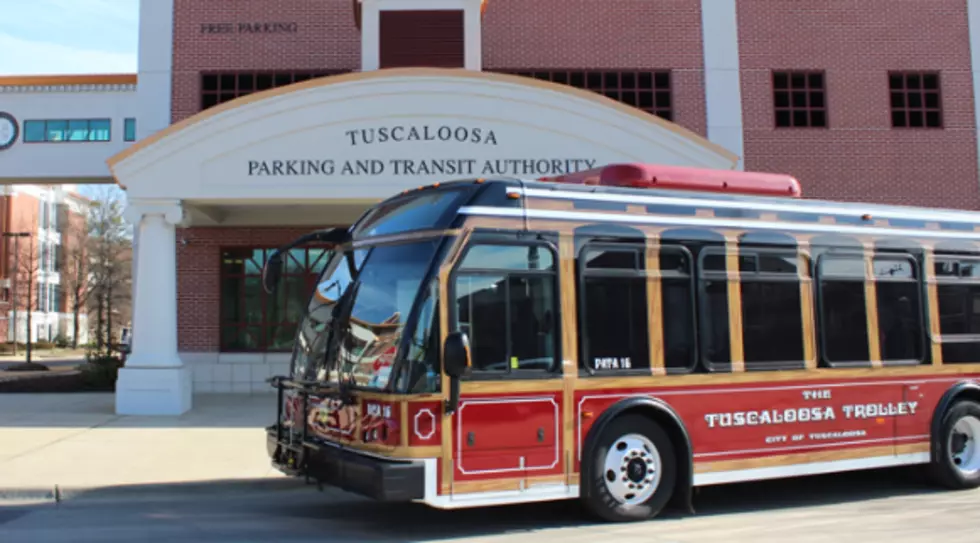 Tuscaloosa Trolley Involved in Fatal Accident Wednesday Morning
City of Tuscaloosa
A Tuscaloosa city bus was involved in a head-on collision Wednesday morning that killed one person according to multiple reports.
The accident happened on First Avenue Northeast near the Crescent East Apartments just before 9 a.m. The Tuscaloosa News reports that 33-year-old Markis Scroggins was the the driver of the Ford Crown Victoria that hit the bus and he died in the crash. Seven people were also injured, including a 2-year-old passenger in the Crown Victoria that had to Children's of Alabama in Birmingham with serious injuries.
Here are a couple of pictures from the scene that were shared to Twitter:
We'll update the story if more details become available.