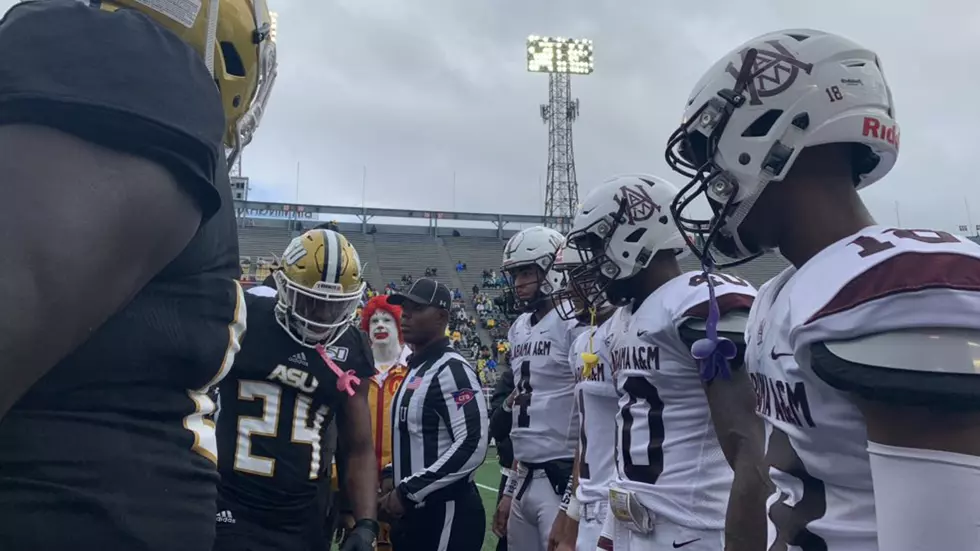 SWAC Announces Spring Schedule; Magic City Classic Rescheduled
Photo Courtesy of hbcugameday.com
The SWAC will feature a six-game conference schedule in the spring with one open date included in order to play an out of conference game. The season is set to kickoff on February 27 with a all 10 schools playing against one another. Programs will hold an eight-week training period beginning in July to prepare for the spring season.
The spring season is scheduled to end on May 1 with the Cricket Wireless SWAC Championship game. The team with the higher seed entering the championship game will have the honor of hosting the game.
The Magic City Classic will now be held on April 17. The classic is one of the most attended FCS games in the nation, attracting nearly 200,000 people and carrying a nearly $25 million impact on the city of Birmingham. Festivities for the game begin at the beginning of the week and range from pep rallies, comedy shows, concerts and more. The Alabama A&M Bulldogs lead the series with a record of 42–39–3 all-time.
Alcorn State at Alabama A&M
Southern at Alabama State
Mississippi Valley State at Jackson State
Texas Southern at Arkansas-Pine Bluff
Prairie View A&M vs. Grambling State (State Fair Classic)
Alabama A&M at Mississippi Valley State
Alabama State at Alcorn State
Jackson State at Grambling State
Arkansas-Pine Bluff at Southern
Texas Southern at Prairie View A&M (Labor Day Classic)
Alabama A&M at Prairie View A&M
Jackson State at Alabama State
Alcorn State at Mississippi Valley State
Arkansas-Pine Bluff at Grambling State
Southern at Texas Southern
Grambling State at Alabama A&M
Alabama State at Arkansas-Pine Bluff
Alcorn State at Southern
Prairie View A&M at Jackson State
Arkansas-Pine Bluff at Mississippi Valley State
Grambling State at Texas Southern
Alabama A&M at Jackson State
Mississippi Valley State at Alabama State
Texas Southern at Alcorn State
Southern at Prairie View A&M
Alabama State vs. Alabama A&M (Magic City Classic)
Jackson State at Alcorn State
Mississippi Valley State at Texas Southern
Prairie View A&M at Arkansas-Pine Bluff
Grambling State vs. Southern (Bayou Classic)
Cricket Wireless SWAC Football Championship
Enter your number to get our free mobile app
Alabama Football Players in the Hall-of-Fame