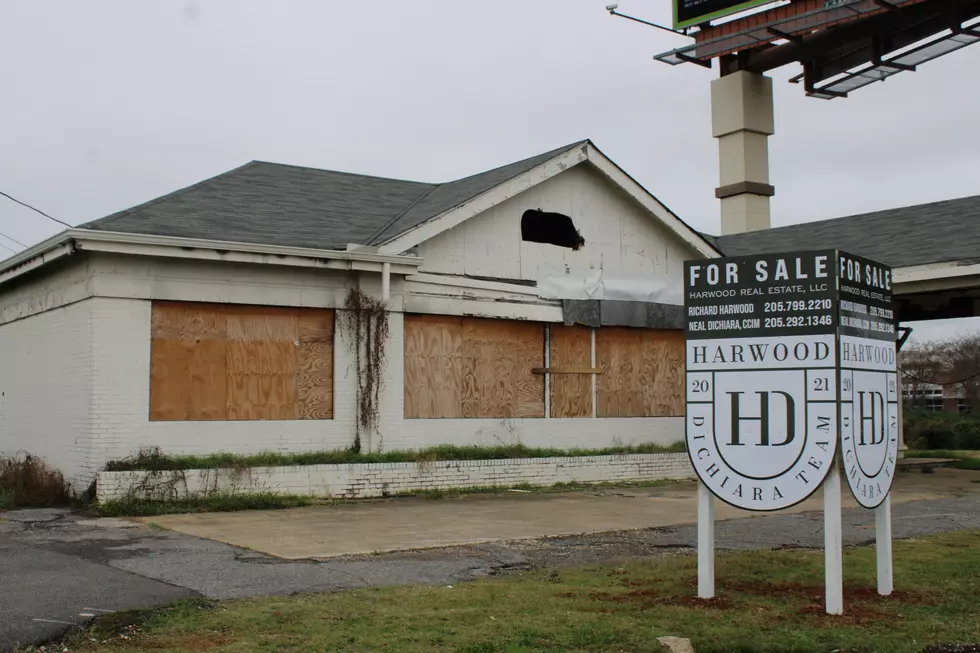 Tuscaloosa's Infamous Abandoned Gas Station Listed for Sale After 11 Years
(Stephen Dethrage | Tuscaloosa Thread)
After more than a decade in post-tornado limbo, one of the most controversial properties in the city of Tuscaloosa is now for sale.
The property in question is the long-empty Quik Mart at the corner of 15th Street and McFarland Boulevard, a prominent fixture at one of the busiest intersections in the city and connected to the always-packed Midtown Village shopping center.
Like so much of the city, though, the gas station and convenience store were damaged by the EF-4 tornado that devastated Tuscaloosa on April 27th, 2011 and the building has been vacant and boarded up ever since.
The owner of the property, Charles Wyatt, reportedly planned to turn the space into a title loan company after the tornado, but those plans were stalled by new regulations passed by the city of Tuscaloosa regarding redevelopment of properties damaged by the tornado. When Mayor Walt Maddox's Tuscaloosa Forward plan was introduced and passed, it forbid title loan companies in the recovery area, snuffing out that possibility for Wyatt.
Further complications came when the state of Alabama seized a portion of the property through eminent domain to facilitate a road improvement project to upgrade the intersection, reducing the gas station lot size and ease of access to it.
The condemnation and seizure have been tied up in the courts until earlier this year, when a judge ruled that the state had the right to seize the property and the only matter left to decide was how much compensation was owed to Wyatt.
That matter was decided by a jury trial earlier this year, who found Wyatt was owed $318,000 for the property.
Now, after 11 years vacant, the property has finally been listed for sale by Richard Harwood and Neal Dichiara of Harwood Real Estate.
The agents note the high traffic count in the area, saying around 160,000 cars use that intersection daily. Their listing suggests the gas station could be either renovated or torn down for new construction there.
The lot is listed for $530,000, and whatever comes next to that corner of Tuscaloosa, area residents are not likely to miss the sight of the boarded-up Quik Mart after it's gone.
Top Stories from the Tuscaloosa Thread (12/5 - 12/12)
17 of the Top Stories published by the Tuscaloosa Thread during the week of December 5th, 2022.