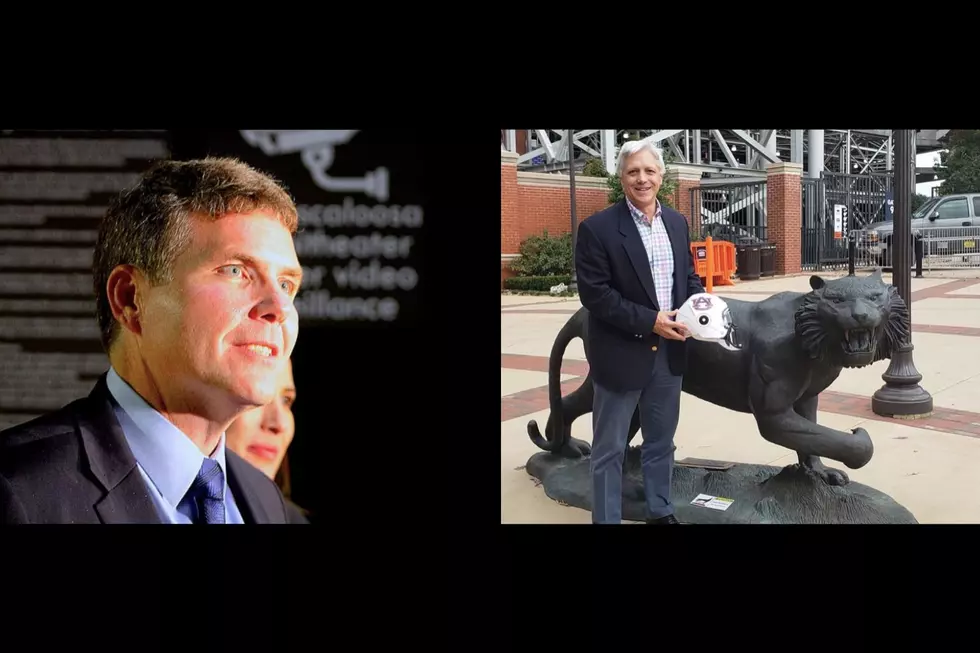 Tuscaloosa's Walt Maddox Makes Annual Iron Bowl Wager With Auburn Mayor
Maddox: Noah Leuker; Anders: Facebook- Ron Anders for Auburn
The mayors of Tuscaloosa and Auburn will continue their annual tradition of pouring back into their communities through their friendly Iron Bowl wager, the return of which was announced Monday.
According to a release from the City of Tuscaloosa, Mayor Walt Maddox and Mayor Ron Anders are placing a wager on the outcome of this weekend's Iron Bowl between the Alabama Crimson Tide and Auburn Tigers here in Tuscaloosa. As a part of the competition, both mayors have pledged a $100 donation to nonprofits in the other mayor's city.
If Alabama wins Saturday, Mayor Anders will donate his pledge to the Tuscaloosa Pre-K Initiative. If Auburn wins, Mayor Maddox will donate his pledge to the Boys and Girls Club of East Alabama.
According to the release, the annual wager dates back to 2005, when Mayor Maddox began the competition with former Auburn Mayor Bill Ham.
In the release, Maddox said the wager is a win-win situation for both the cities of Tuscaloosa and Auburn, regardless of the outcome of the game.
"The Tuscaloosa Pre-K Initiative and the Boys and Girls Club of Greater Lee County are important community causes and regardless of the outcome, we're glad to help bring them both some recognition," Maddox said. "Best of luck to Mayor Anders and Roll Tide!"
Top Stories from the Tuscaloosa Thread (11/14 - 11/21)
13 of the Top Stories published by the Tuscaloosa Thread during the week of October 17th, 2022.