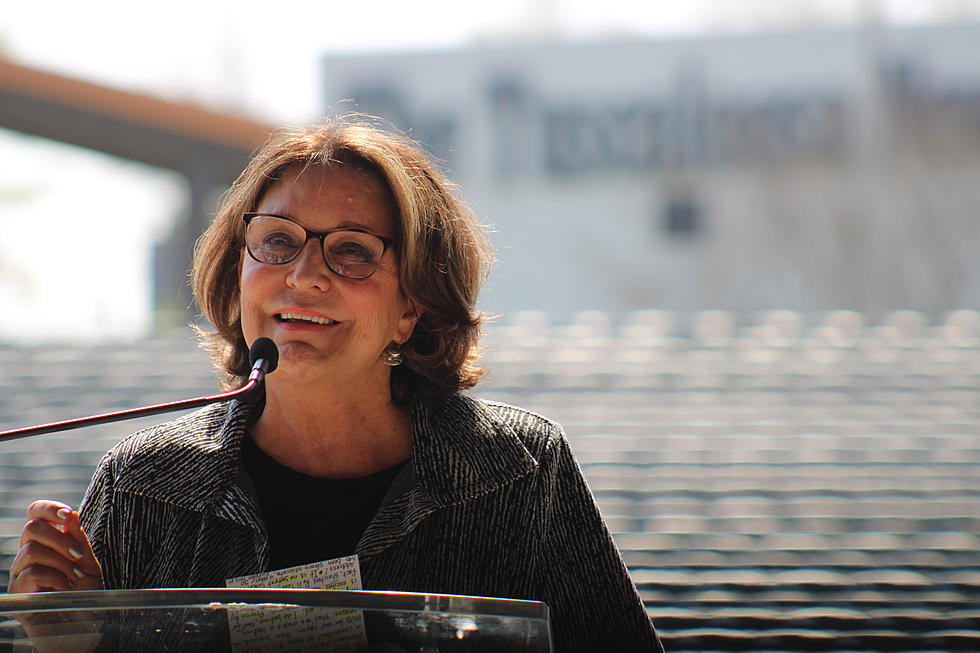 Saban Center Announces 5 New Partners, Including Mercedes Benz and Coca-Cola
(Stephen Dethrage | Tuscaloosa Thread)
Just weeks after Governor Kay Ivey committed more than $25 million to its development, Tuscaloosa's soon-to-come Saban Center announced five new major partners Thursday.
The Saban Center will be a first-of-its-kind STEM learning center built in downtown Tuscaloosa where the Tuscaloosa News building has stood for decades.
Expected to open in 2026, it is a partnership between Nick and Terry Saban, the City of Tuscaloosa and the Tuscaloosa City Schools system.
On Thursday, Terry Saban joined Tuscaloosa Mayor Walt Maddox to announce five new partners for the Center's development -- Alabama Power Foundation, Coca-Cola Bottling Company UNITED, Mercedes-Benz, Parker Towing and The University of Alabama.
"Saban Center's mission of revolutionizing STEM and performing arts programs for children across the state would not be possible without the terrific partners we have added today," Terry Saban said in a press release. "Thanks to their generosity, we are another massive step forward toward realizing our goal."
"We're honored to have these terrific partners join us in making our dream a reality," Nick Saban said in the release. "Their commitment to the families and residents of Alabama and beyond speaks volumes for the potential Saban Center has moving forward, and we cannot thank them enough."
"Success is never an accident and it rarely happens in isolation," Tuscaloosa Mayor Walt Maddox said. "This transformational project for the future of our state would not be possible without the commitment of a hardworking team and a community of very supportive partners."
"Coca-Cola is excited to be a part of the Saban Center which will undoubtedly continue to transform Tuscaloosa for generations to come," said Mike Suco, president and CEO of Coca-Cola UNITED, the Alabama-based bottling company that includes Tuscaloosa Coca-Cola. "We are honored to join with the University of Alabama, other leading businesses, the city and state, and of course the Saban family, in investing in this innovative educational initiative.
"We are thrilled to partner with the Saban Center as part of our ongoing commitment to supporting the local community," stated Alison Phillips, spokesperson for Parker Towing Company. "We believe the Saban Center will be the leading institute for STEM education and performing arts for the state of Alabama. This collaboration will enable us to work together to build a brighter, more prosperous future for our community."
"The University of Alabama is proud to collaborate with the Saban Center and the City of Tuscaloosa," said UA President Stuart R. Bell. "The initiative will extend UA's outreach to K-12 students as part of the Capstone's teaching, research and service mission, and the Center will enhance STEM education in our state for children who will one day be professionals in our communities."
Even with these powerhouse investors already making the Saban Center one of the most ambitions public-private partnerships in Tuscaloosa's history, the development team for the Center is still raising funds for its development.
After the announcement
Top Stories from the Tuscaloosa Thread (3/20 - 3/27)
12 of the Top Stories published by the Tuscaloosa Thread during the week of March 20th, 2023.