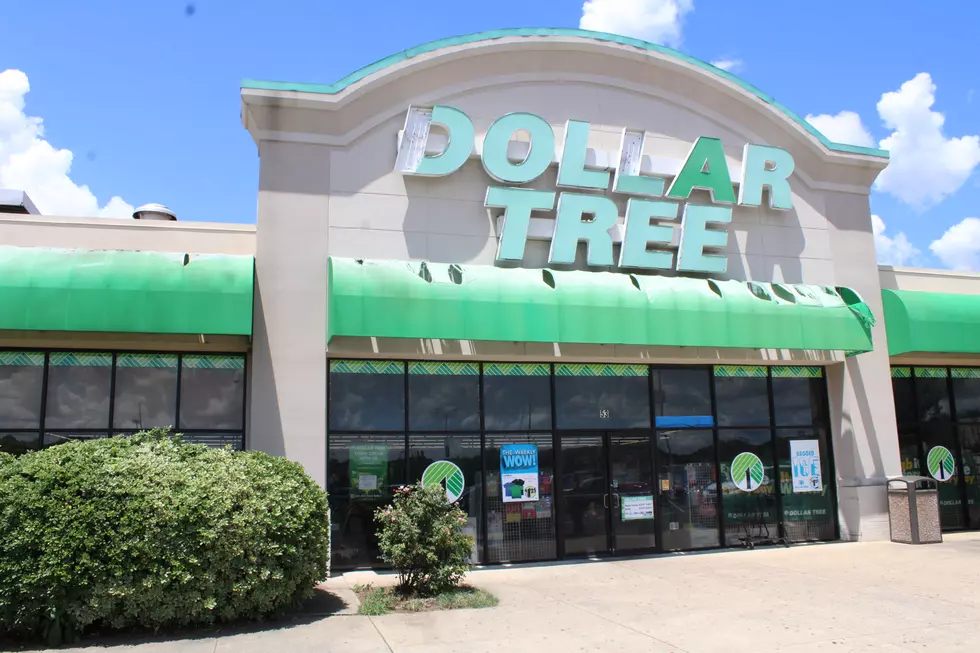 New Dollar Tree Coming to Tuscaloosa, McFarland Mall Store to Remain Open
(Stephen Dethrage | Townsquare Media)
A new Dollar Tree is coming to Tuscaloosa, but it will not replace the existing store on Skyland Boulevard, the last remaining trace of the now-demolished McFarland Mall.
Kip Tyner, the president of the Tuscaloosa City Council, took to Facebook to announce the new store Friday.
"About a year ago, I started aggressively pursuing the Dollar Tree to relocate to OUR district from the old mall site!" Tyner wrote. "Well - after countless phone calls to corporate - especially the property / real estate division - they chose the former Rite-Aide location in 5 Points - the first spot I led them to!"
Tyner was talking about the existing Dollar Tree that sits off Skyland Boulevard at its intersection with McFarland Boulevard and is the only piece of the McFarland Mall left standing.
Tuscaloosa real estate magnate Stan Pate owns the property and began demolishing the rest of the indoor mall to make way for a "legacy project" in 2021. After a short break in progress, the Pate finished the tear-down earlier this year -- except for the Dollar Tree.
"Nothing's going to happen to my Dollar Tree," Pate told the Thread this summer, saying that the discount store has been a good tenant and would remain there for the foreseeable future.
Tyner's comments about the store relocating seemed to suggest that the time has come to bid adieu to the south Tuscaloosa staple, but an employee at the Skyland store said Tyner's post was about plans for a separate, new location and there are no plans to close the McFarland Mall location.
Pate confirmed Monday morning that the mall-site Dollar Tree has several years left on its lease and is welcome to stay.
"They have every right to be there and as far as I know, they're going to stay there. Stores follow housing and follow where they've been successful, and Dollar Tree has found tremendous success there," Pate said. "I think it speaks to the quality of that site and the McFarland Mall property, which is capable of generating some of the highest retail sales the community can experience. There's a reason that property was selected as the mall site back in 1968 over other properties."
There is no word yet on when the store Tyner announced will open -- stay connected to the Tuscaloosa Thread for more news on that Dollar Tree and for other restaurant and retail development exclusives.
Top Stories from the Tuscaloosa Thread (12/5 - 12/12)
17 of the Top Stories published by the Tuscaloosa Thread during the week of December 5th, 2022.