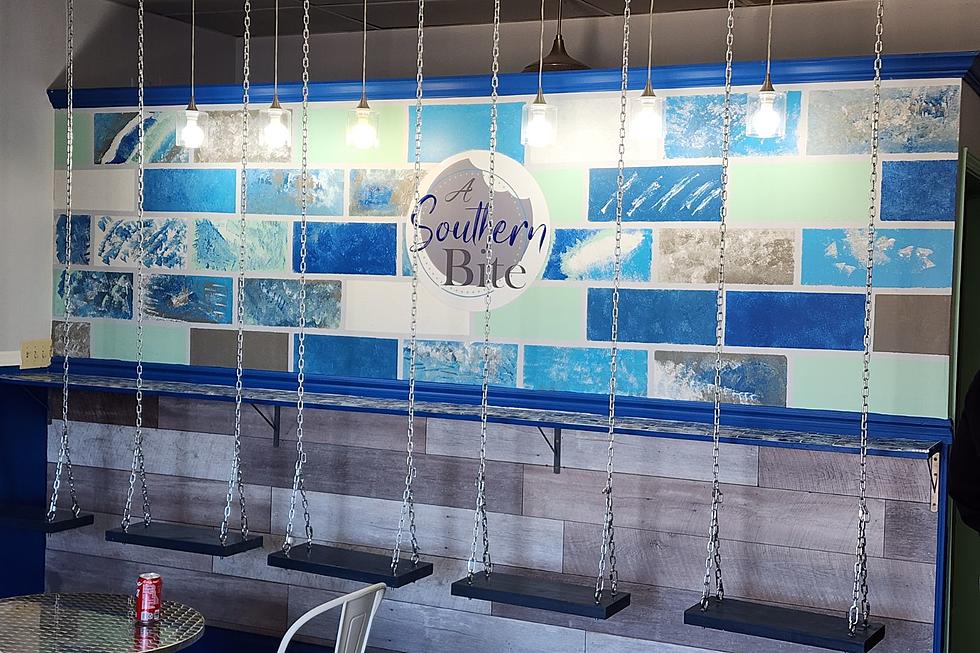 Local Entrepreneur Opens New Business Venture, A Southern Bite, on Greensboro Avenue
Photo Courtesy of Ilia Reznikov
Lakeisha Davis, no stranger to local entrepreneurship, has now opened her fifth business venture, a new restaurant called A Southern Bite, on Greensboro Avenue.
A Southern Bite is an authentic southern-styled restaurant that Davis created with her business partner, Keith Samuels, and two best friends, Katrina Warner and Tinesha Smith. The restaurant opened its doors to the public on Saturday, celebrating with a grand opening ceremony.
Davis, who owns the T-Shirt Bar on Greensboro Avenue, along with Express T-shirt Vinyl Outlet in Demopolis, Premier Spirit Brands and A&K Choreography in Atlanta, said she has been an entrepreneur all her life.
"I started selling socks at the age of eight but started my first legitimate business in 2003 with Black Belt Cheer Camp before we changed the name to Premier Spirit Brands, which is a sports apparel line."
Davis, a Greensboro native, said she comes from a cooking background, which was instrumental in her starting a restaurant, a departure from her already established business ventures.
"My grandmother was a lunchroom cook and she baked," Davis said. "Growing up in Greensboro, we didn't get a fast-food restaurant until around 1994 so when you're used to eating southern foods, it's really the heart of the stomach. I love cooking and coming from a cooking family, I wanted to bring an authentic southern-styled restaurant to the area."
Davis said the restaurant brings a "southern charm" to the area without being centered around the staple of Alabama Football.
"When you come in here, it really gives the charm of the south," Davis said. "I have to thank King Maintenance Service for bringing my vision to life. It's really laid-back and isn't centered around Alabama Football like most Tuscaloosa restaurants. Of course, you can come and watch Alabama Football here once the season starts."
Davis said her ultimate goal is to have seven streams of income that will be used to support her daughter, who has Down Syndrome, so that she can live comfortably should something ever happens to her.
Davis said one of the perks of her restaurant is the ability for patrons to rent her restaurant out for private events while still offering customers the ability to pick up food at the same time.
Davis said the restaurant offers classics, such as wings, fish and burgers, along with signature sandwiches that are already a hit with customers.
"One of our signature sandwiches is called the 'Shut Yo Mouth' which is a Conecuh sausage and beef patty mixed together, which is to die for," Davis said. "We also have the 'Big Jimmy Double-Decker' sandwich, which comes with two pieces of bologna, two pieces of cheese, lettuce, tomato and bacon between toasted Texas toast and it has been a good seller amongst our customers so far."
Davis said two days out of the week, on Sundays and Wednesdays, the restaurant hosts "Soul Food Day" where customers can order a traditional "meat and two sides" meal along with the normal menu items.
Davis said customers also have the option to earn rewards for discounts on food.
"Every time a person spends $25 or more, they earn a point and after 20 points, they can receive 50% off their purchase of up to $50," Davis said.
The restaurant is currently hiring for several positions, including cashiers, cooks and shift managers.
The restaurant operates under the following hours:
Tuesday through Thursday from 11 a.m. until 3 p.m. for lunch
Tuesday through Thursday from 5 p.m. until 10 p.m. for dinner
Friday and Saturday from 11 a.m. until 3 a.m.
Sunday from 11 a.m. until 7 p.m.
The Southern Bite is located at 3801 Greensboro Avenue, Suite C in Downtown Tuscaloosa.
Stay connected to the Tuscaloosa Thread for future updates on other restaurant and retail developments happening in and around the Druid City.
29 Tuscaloosa Restaurants and Retailers Opened or Announced This Year
2022 has been exciting for residents of and visitors to the Tuscaloosa area as dozens of new restaurants and retailers either opened new spaces here or announced plans to do so soon. As the year winds down, here's a look back at all the new spaces the Druid City can enjoy in 2023!
Top Stories from the Tuscaloosa Thread (2/13 - 2/20)
14 of the Top Stories published by the Tuscaloosa Thread during the week of February 13th, 2023.