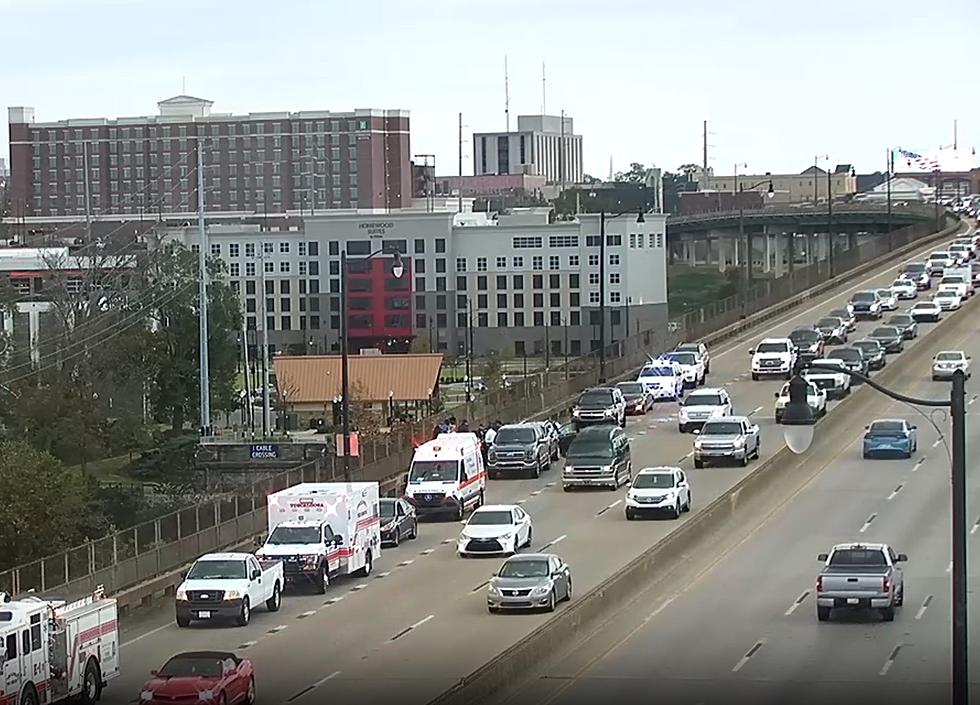 4-Car Collision Snarls Traffic on Tuscaloosa's Hugh Thomas Bridge to Northport
(ALGO Traffic Cameras)
Traffic is snarled and first responders from several different agencies are working together after a four-car collision on Tuscaloosa's Hugh Thomas Bridge into Northport Monday.
Some traffic is still moving in the leftmost lanes, but emergency vehicles and cars that were involved in the accident are blocking the right lane.
Assistant Chief Keith Carpenter of the Northport Police Department confirmed four vehicles were involved in the accident.
Stephanie Taylor of the Tuscaloosa Police Department said one person was injured in the accident but could not immediately speak to the severity of the injury. She said in addition to the four-vehicle wreck, a nearby and unrelated disabled vehicle is also slowing traffic in the area.
Tuscaloosa Fire and Rescue also responded to the scene.
As first responders continue to clear the bridge, drivers should avoid it if possible and consider the nearby Woolsey Finnell Bridge for the immediate future.
Top Stories from the Tuscaloosa Thread (11/13 - 11/20)
17 of the Top Stories published by the Tuscaloosa Thread during the week of November 13th, 2023
Gallery Credit: (Stephen Dethrage | Tuscaloosa Thread)