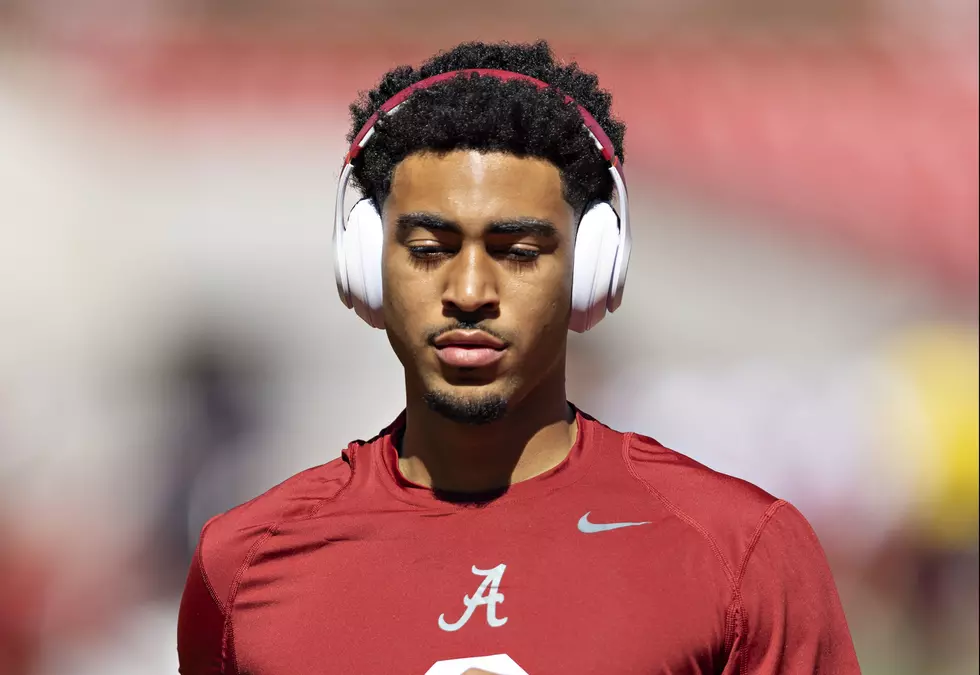 Will This Cause Bryce Young's Draft Position To Slip?
Getty Images
Recently, plenty of University of Alabama players took part in the NFL combine. Notably, there was one player that didn't work out during the combine activities.
Out of the 319 players invited to the 2023 NFL Combine, the University of Alabama had the most players invited than any other program in the country with 13 players invited.
People couldn't help but notice that Bryce Young chose not to work out at the 2023 Combine.
What a lot of people did notice was Young's height.
At the 2023 NFL Combine, Young measured in at a height of 5 foot 10 1/8 inches.
This has been raising eyebrows across the sports world because that height is not only shorter than his listed height by the University of Alabama, but it's shorter that the average height of other NFL QBs.
By NFL standards, at least. The average height of an NFL quarterback (based on guys currently on rosters) heading is 6 feet 2 and a half inches tall.
With young opting not to participate in the combine, people are only left with his height difference to speak on.
Not being able to see his throwing ability or accuracy on display, only leaves people with his height difference to discuss.
It gets even worse when you have other players in the quarterback position literally breaking records at the combine.
I'll be the first to say, the combine workouts don't dictate how great of a football player someone is, but without seeing Bryce workout, it's hard to argue against things like Richardson breaking records at the combine.
Will this cause Bryce Young's draft position to shift?
Hopefully not.
He'll look to quiet all doubters when he works out at Alabama's Pro Day on March 30th.
Alabama falls to Texas A&M in College Station to Close Regular Season
Sights and scenes from Alabama's loss against Texas A&M
Alabama Men's Basketball's 2023 Recruiting Class
Pictures of Alabama Men's Basketball's 2023 Recruiting Class. Alabama's 2023 class is ranked 12th in the nation.
Alabama v. Arkansas - 2/25/23
Photos of Alabama's February 25th game against the Arkansas Razorbacks