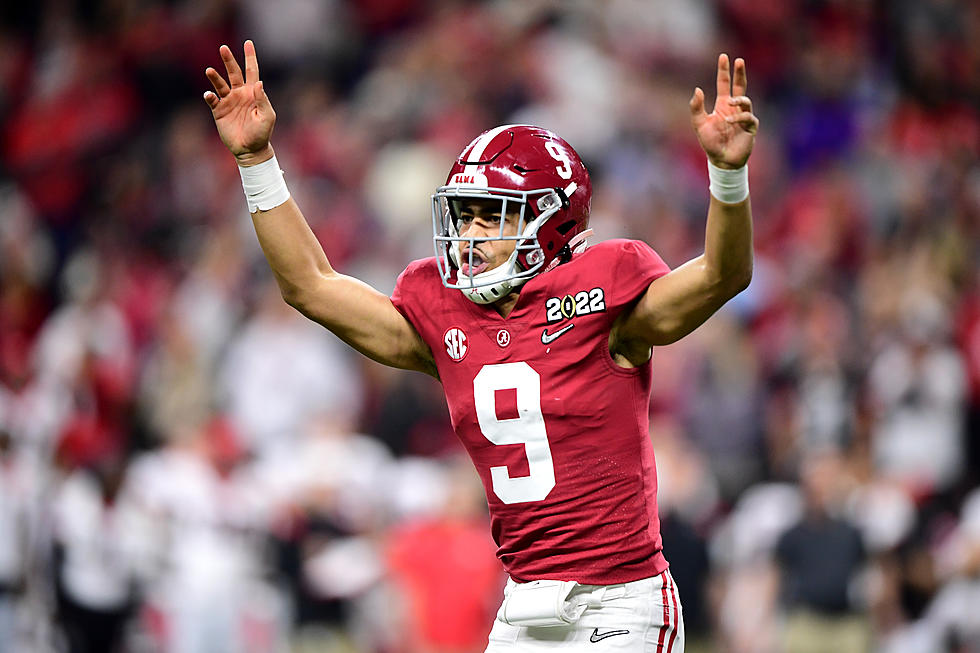 Bryce Young's Potential Landing Spot In The NFL
Getty Images
It's almost that time for the NFL Draft.
The big day is scheduled to begin on Thursday, April 27th, 2023 and 259 young men will forever change their lives by becoming an NFL draft pick.
Alabama football star and QB Bryce Young is projected to be a first-round draft pick in this year's draft.
With the draft projections I've seen, 21-year-old Bryce Young won't make it past the 5th pick in the draft. In fact, my favorite NFL team may even be drafting Young as their new franchise QB.
With our past quarterbacks being Matt Ryan, and Carson Wentz, needless to say, we need some young talent at the QB position.
Yes. I'm born and raised in Florida but love the Indianapolis Colts.
It looks like the Chicago Bears, Houston Texans, Carolina Panthers,  and Indianapolis Colts all could use a fresh young talented QB and would possibly be drafting one in the early rounds.
Recently, the Colts owner Jim Irsay was heard commenting on Bryce Young, possibly tipping his hand on his draft plans in April.
I'll be the first to admit, Bryce would look good in a Colts jersey, but Jim.
Jimmy!
Jimmothy!
My guy... why are we letting this kind of info slip out before the draft? the last thing we need is someone trying to block us or drafting Bryce before we can get to him.
Will the Colts trade up to get the number 1 pick and grab Bryce? I'm hoping so because we need him.
Time will tell.
Alabama Football's Annual Lake Day - 2022
Take a look at the fun Nick Saban and his players had on the annual Alabama Lake Day!
Alabama Football's Record Against the SEC & Other Major Opponents
The Alabama Crimson Tide is 929-331-43 all-time in college football. See how the records fall against the Tide's SEC rivals and other top programs in the nation.
Lies Auburn Fans Tell Themselves About Bama Football