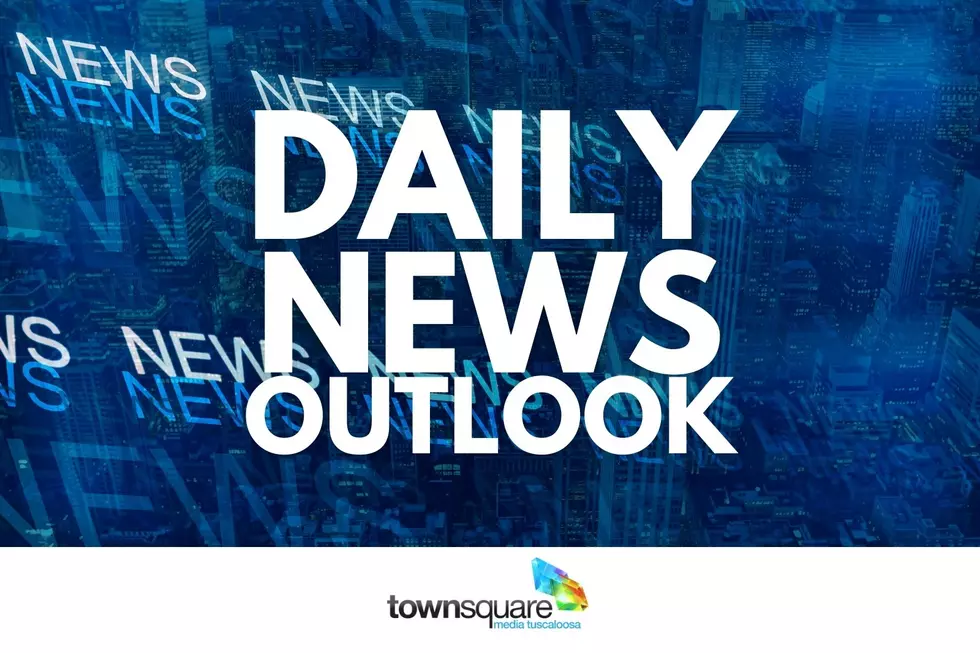 West Alabama Tuesday Briefing
Canva
It is Tuesday, November 14, 2023. Increasing clouds will give us another shot at rain to help curtail the drought and wildfires across West Alabama today. Rain chances will be with us all the way through Friday night but don't look for torrential rainfall. The precipitation will be more in the form of scattered showers throughout the week.
As the National Weather Service in Birmingham is cautioning, it took us weeks to get into Excessive Drought conditions and it will take weeks of regular rainfall for us to get out. An inch to an inch and a half of rainfall is expected through the work week.
The Forecast:
Today: A 30 percent chance of rain after 3pm. Cloudy, with a high near 69. East wind around 5 mph.
Tonight: Rain, mainly after midnight. Low around 50. East wind 5 to 10 mph. Chance of precipitation is 90%. New precipitation amounts between a tenth and quarter of an inch possible.
Wednesday: Rain likely, mainly before noon. Cloudy, with a high near 57. East wind 5 to 10 mph, with gusts as high as 20 mph. Chance of precipitation is 70%. New precipitation amounts between a quarter and half of an inch possible.
Wednesday Night: A 40 percent chance of rain. Mostly cloudy, with a low around 52. East wind 5 to 10 mph
Remainder of the Week: 20% to 30% chances of rain each day with highs in the upper 60s and lows in the lower to mid 50s. Small chances of rain are in the forecast for high school football playoff games Friday night. Alabama's home game with Chattanooga should be sunny with a high of 65.
---
---
Topping the News:
Flames and black smoke stretched high above the Pep Boys Auto Center as Tuscaloosa Firefighters arrived on the scene at the intersection of Greensboro and Skyland Boulevards just after 2 this morning. The fire was out by 3:30 but units remained on the scene much of the morning in mopping up operations and investigating the cause. According to Tuscaloosa Fire/Rescue the blaze began in a stack of tires at the rear of the building.  There were no injuries.
---
The City of Tuscaloosa is hosting its annual foreclosure sale beginning at 11:00 a.m. this morning.  The event in the Council Chambers at City Hall will auction off various properties to the highest bidder. Foreclosure deeds or quit claim deeds will be issued to successful bidders for each property, providing them with ownership rights to the acquired real estate.
---
A Walker County multi-employer job fair conducted by the Jasper Career Center gets underway at 9 this morning at the Jasper Civic Center. It will run until 1pm. Some 70 employers will be on hand.
---
A shortage of childcare workers along with the rising cost of being in business are putting the pinch on childcare centers in Alabama and nationwide. Joan Wright of childcare resources tells news partner ABC3340 childcare is critical because it is the beginning of a youngster's education. The Biden Administration is proposing $16 billion for childcare nationwide, of which, $306 million would go to help Alabama providers retain and recruit workers.
---
To nobody's surprise college football is a big business in Alabama and the Alabama Department of Revenue's Brooklyn Lundy tells us fan impact is noticeable in the state economy, bringing in $284 million annually through hotel and motel stays, restaurants, bus charters, souvenirs and fuel purchases. The University of Alabama brings in about $17 million per home game to the City of Tuscaloosa.
---
---
In Sports:
The 22nd ranked Alabama men's basketball team will host the third game of its four-game homestand to start the 2023-24 when it faces South Alabama at 7 p.m. tonight at Coleman Coliseum.
The Crimson Tide has won 17-straight games at Coleman, which ranks as the fifth-longest home winning streak in Division I, winning by an average of 24.8 points per contest according to the UA RollTide.com website.
---
Alabama's Jalen Milroe and Dallas Turner have each earned semifinalist recognition by the Maxwell Football Club, the organization announced Monday. Milroe was named a semifinalist for the Maxwell while Turner was a part of the semifinalist list for the Bednarik.
The Maxwell Award is presented annually to the nation's top offensive player. The Bednarik goes to the best defensive player in college football.
The 2023 winners will be announced live on ESPN as part of the Home Depot College Football Awards Program on Dec. 4.
---
Have a terrific Tuesday!!