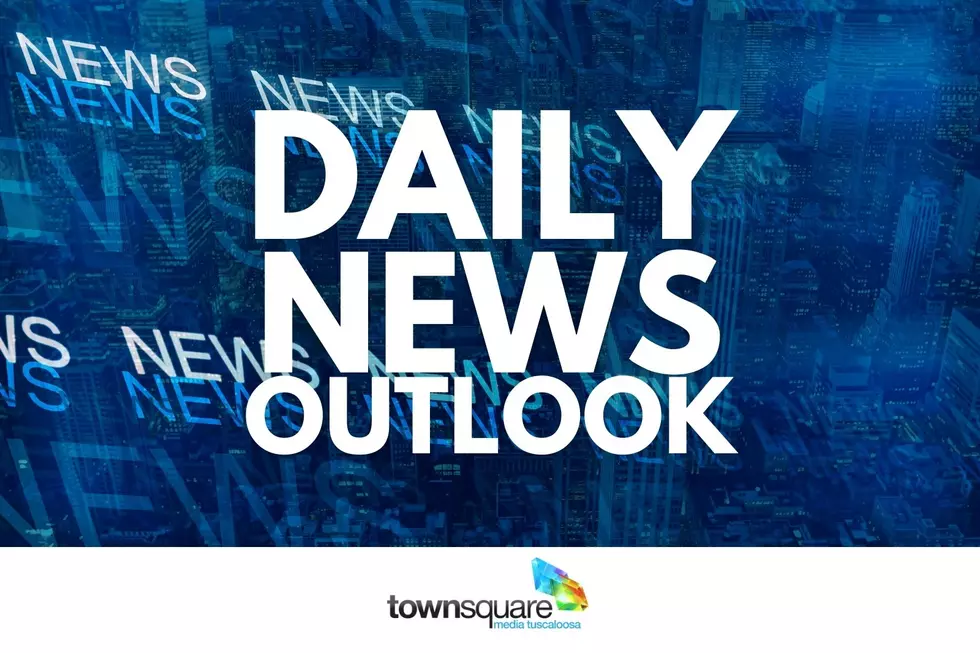 WEST ALABAMA THURSDAY BRIEFING
Canva
Good morning, West Alabama:
Its Thursday already and softball and baseball are on the collective minds of University of Alabama fans. Softball begins CWS play in Oklahoma City this morning and Bama Baseball hosts the NCAA Tuscaloosa Regional beginning tomorrow at "The Joe".
Today's softball play may see some weather delays as the forecast for Oklahoma City calls for a 50 percent chance of showers and thunderstorms.
For the baseball regional in T-Town beginning tomorrow, partly cloudy skies with generally isolated showers and storms in the afternoon are in the forecast.
Today's forecast calls it to be partly cloudy with isolated showers and storms in the afternoon. Highs in the 80s. Tonight there could be a few lingering showers or storms early. Lows in the 60s.
------
Topping the news:
The compromise Debt Ceiling Bill has passed the U.S. House and is now headed to the Senate where Alabama Jr. U-S Senator Katie Britt told reporters there is one overriding objective among Republicans in the upper chamber, making sure U.S. citizens are not saddled with unneeded debt. AL. Sr. U-S Senator Tommy Tuberville has also voiced concern with the compromise intended to keep the U-S from a financial crisis.
------
An Alabama law that requires all convicted DUI offenders to install a vehicle entry lock in order to ensure they are driving sober for at least 6 months is due to expire soon. That expiration has raised debate in the Alabama Legislature. Triple A's Clay Ingram is one of the proponents. He believes the law has prevented loss of lives. But Cottondale Republican State Senator Gerald Allen wants to make the law subject to judicial discretion.
------
The Chamber of Commerce of West Alabama is planning its next benchmarking trip. The 5th such fact-finding trip to view other city's innovations and progress in areas of education, economic growth, innovation, riverfront development and downtown revitalization will be June 23rd thru 25th in Raleigh NC.
------
UA walk-on Basketball player Kai Spears is suing the New York Times for defamation and libel after the paper repeatedly published that he was in the car with former Tide star Brandon Miller that January morning when a Birmingham woman was shot to death by a friend of former Tide player Darius Miles at "the Strip". Spears acknowledges he had been at the strip earlier but was at Bryant Hall with two friends when the incident took place.
------
Investigators in Tuscaloosa County have arrested a second man in connection to a series of vehicle break-ins at the Mercedes Plant in Vance, a 25-year-old out on bond for a spate of similar crimes in 2020. 25-year-old Ro'Daryus Mitchell, who is from the Birmingham area and has been charged with two counts of unlawful breaking and entering a vehicle. Earlier, 24-year-old Terrance Wuanya Whatley, was charged with 12 separate counts of unlawfully breaking and entering a vehicle.
------
Tuscaloosa's 2023 Household Hazardous Waste Disposal Day is Saturday from 8 a.m. until noon at the city's Public Safety Logistics building located at 3311 Reese Phifer Ave. This free drop-off event is for residential waste from within Tuscaloosa County only. You can Tuscaloosa 311 for more information.
In sports:
Tide softball ace Montana Fouts is expected to be in the circle when Bama tackles Tennessee in Game 1 of the College Softball World Series this morning. Fouts told reporters her emotional reaction to that last out against Northwestern Sunday encompassed everything that has happened, and everything she has wanted to happen this season. 1st pitch is just after 11 this morning in Oklahoma City on 97.5 and ESPN.
ROLL TIDE!!