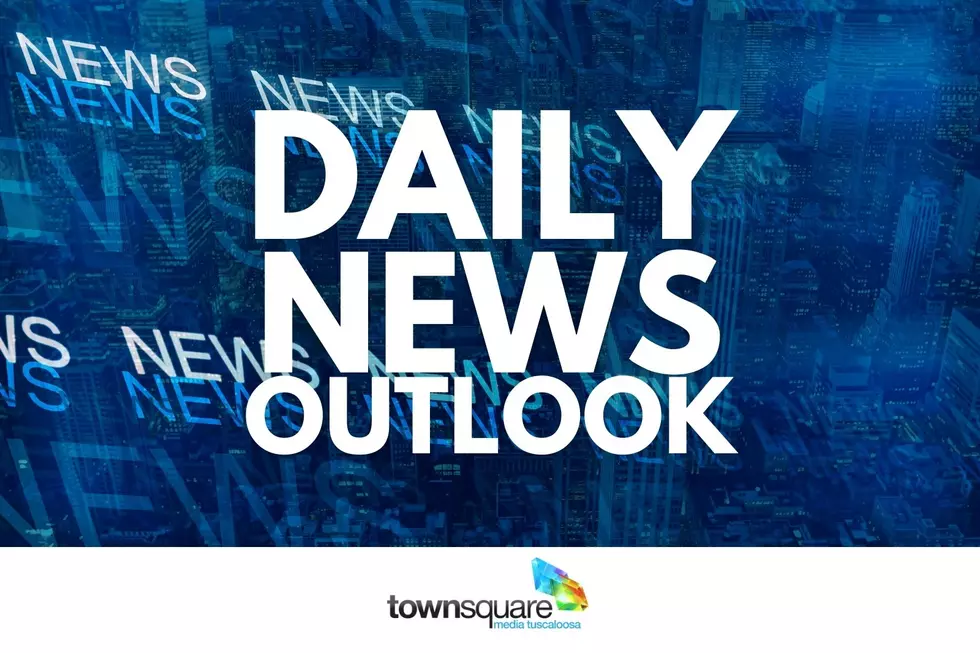 West Alabama Thursday Briefing
Canva
It is a dry Thursday, September 28, 2023, and that is not good news for our yards, farmers and woodlands. The Alabama Drought Monitor released this morning by the National Drought Mitigation Center shows drought and Abnormally Dry conditions have continued to spread across the state despite the rain earlier this week.
All of West Alabama is remains abnormally dry. The Drought Monitor says impacts include agriculture ponds and creeks beginning to decline, forage crops and pasture are stressed; producers need to feed livestock early and the ground has become hard and dry.
A Fire Alert issued by the Alabama Forestry Commission (AFC) continues for the entire state. State Forester Balsie Butler expects conditions to worsen to the point that AFC will ask Gov. Ivey for a "Drought Declaration". He says the soil and vegetation are extremely dry leading to an increased fire risk.
September a year ago Alabama recorded 127 wildfires. In the last two weeks there have already been 100 wildfires consuming about a thousand acres. Butler cautions that it will take extended rainfall over several days to stem drought conditions.
There currently is one wildfire in West Alabama, a 75-acre site in northwestern Walker County. Forestry reports that fire is under control.
The Forecast: Mostly sunny with highs will range from around 90.
Tonight: Fair weather across West Alabama with lows in the lower to mid 60s.
Friday: Sunny, with a high near 88. Northeast wind around 5 mph.
High School Football Friday Night: Mostly clear, with gametime kickoff temperatures in the mid 70s. The overnight low will be around 64. Northeast wind around 5 mph becoming calm.
Saturday: Sunny, with a high near 90. Calm wind becoming northeast around 5 mph in the afternoon.
Crimson Tide Football Saturday Night in Starkville MS: Mostly clear, with kickoff temperature in the mid 70s and an overnight low around 66.
No rain is in the forecast through the middle of next week.
---
---
Topping the News:
The Capitol School in Tuscaloosa has been named as one of the top ten private schools in Alabama. The ranking is by Niche, an online resource providing information on K–12 schools, colleges, cities, neighborhoods, and companies across the United States. It places the 242 student Capitol School at ninth in the state.
Niche compiled its list based on reviews from students and parents as well as the quality of colleges that students consider, student-teacher ratio, private school ratings, culture and diversity.
Other West Alabama rankings by Niche found the five school Jasper City Schools at 22nd best school system in the state and Marengo County's Sweetwater High School as the 15th best high school in Alabama.
---
Students, faculty and parents at Tuscaloosa's Northridge High School are mourning the Wednesday afternoon death of a student. The school said on Facebook that student, junior Dennis Griffin, died at UAB Hospital on Wednesday after being hurt this past weekend.
The school called Griffin a student, an athlete and a friend to many who had a profound impact on Northridge High. He played soccer and football for NHS.
Counselors are available at the school.
---
Alabama Senator Tommy Tuberville's block on military promotions for high-ranking officers is expected to be broken briefly today to confirm three promotions. Senate Democrats are using a cloture procedure to accomplish that. Tuberville told News Nation the upper chamber could confirm all 300 nominees using that procedure, but he is not removing his block on mass promotions. Tuberville is trying to force the Pentagon to end its subsidy for military personnel and their families traveling to obtain an abortion.
---
Worlds of Work is taking over Shelton State's campus October 5th-6th, drawing hundreds of industries to showcase their companies and to hopefully build their future workforce. High school seniors will also be entered to win a FREE semester of college from Shelton State or Bevill State. Any interviews will need to be scheduled with Morgan Keel, West AlabamaWorks! Marketing and Communications Coordinator: via email at morgan@westalabamachamber.com.
---
A 10pm until 6am curfew has been instituted in Aliceville after two shooting in four days in the Pickens County town of just of 2,000 residents. Those unrelated shootings followed a murder four days earlier in which a 30-year-old man died. Aliceville Police are increasing Patrols to enforce the curfew.
---
West Alabama Democrat Congresswoman Terri Sewell is pointing the figure at Republicans over a potential government shutdown. Sewell posted on social media site Face book that if Republicans shut down the government, families who rely on food assistance will be turned away at grocery stores, workers will miss paychecks, and our troops will be forced to serve without pay.
GOP House members say the budget is bloated and leading the country toward economic ruin due to record debt.
---
Plaintiffs in the Alabama congressional district mapping case say they are not surprised the Supreme Court is letting the remapping go forward. Letitia Jackson is one of the plaintiffs and she told news partner ABC3340 her group presented one of the maps being considered. She has hopes that is the one that will be selected.  The map adopted during the legislature's July special session failed to meet the federal court's requirements.
---
This is Hispanic Heritage Month, and the Tuscaloosa Public Library on Warner Parkway is hosting a celebration Saturday from 10am until 2pm. In the parking lot. The celebration will include authentic music, food, crafts, booths from different countries.
---
The University of Alabama has set the date for fall semester graduation. It will be Saturday, December 16th.
---
Compared nationally, first-time teachers in Alabama are 50% more likely to leave within their first three years of employment according to the Alabama Commission on the Evaluation of Services.
The Uplift Our Local Community Initiative of the Alpha Kappa Alpha Sorority, Incorporated - Eta Xi Omega Chapter is spearheading a "First Year Educator" award of $1,000. This partnership is to help combat the exit statistics of first-year educators in Alabama.
---
---
In Sports: 
Crimson Tide Athletics announced Wednesday that it would be launching "Alabama Always," a "first-of-its-kind group licensing initiative" available for former student-athletes, coaches, and other individuals.
The program will pair these individuals with the Alabama brand, allowing them to profit from the use of their name, image and likeness on Alabama merchandise for their entire lives.
---
The American Baseball Coaches Association (ACBA) has named Alabama baseball associate head coach Jason Jackson as the 2023 ABCA/Marines National Assistant Coach of the Year. He is the first Alabama coach to ever receive the honor.
Jackson became the interim head coach after former head coach Brad Bohannon was first due to alleged illegal gambling activity.
---
There is only one West Alabama High School football team in action tonight. Tuscaloosa Academy will travel to University Charter School in Livingston. Kickoff is set for 7:00pm.
---
Hope your Thursday is all good!