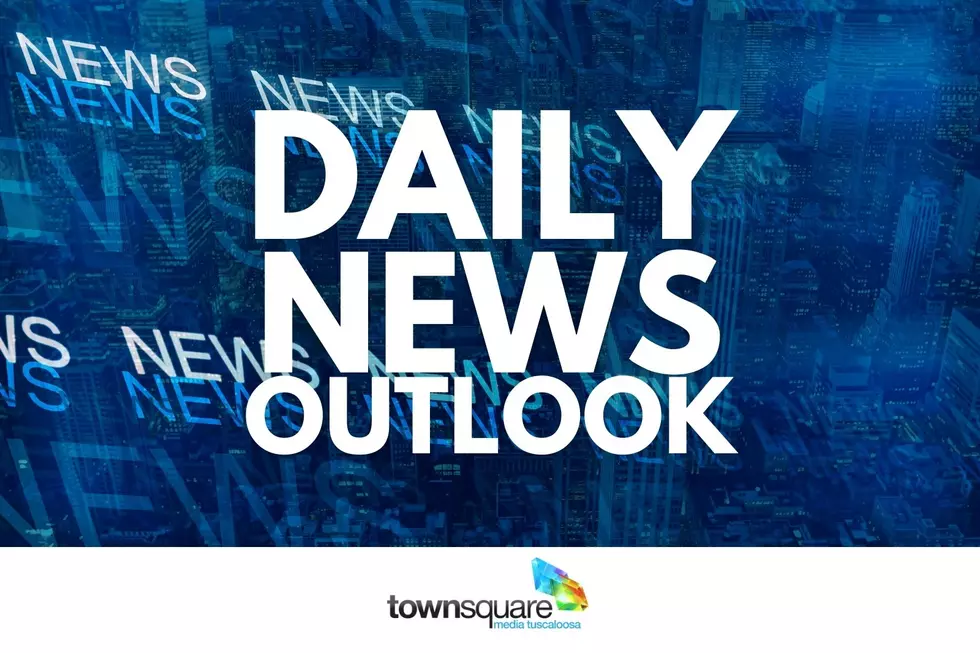 West Alabama Friday Briefing
Canva
It is Friday, November 10, 2023. Though tomorrow is Veteran's Day, today is the official observance with federal, state and most local government offices closed.
While Memorial Day is a time to remember those who sacrificed their lives for our freedom and the nation's liberty; Veteran's Day is a time to give thanks to the men and women who have served and are serving in the military to protect our country.
The holiday is also a time to recognize the hardships experienced by their families due to long separations and concern for their loved one's safe return. It is also a time to do more than pat a vet on the back and say, "thanks".
Civilians may not be aware of the unique challenges that separating from military service and returning to civilian life can present. Among those provided by the Veteran's Administration are:
Relating to people who do not know or understand what military personnel have experienced (and many civilians don't know that they don't know!).
Reconnecting with family and re-establishing a role in the family.
Joining or creating a community.
Preparing to enter the work force.
Returning to a civilian job
Adjusting to a life with more ambiguity.
Adjusting to providing basic necessities (e.g., food, clothing, housing).
Adjusting to a different pace of life and work.
Civilian workplaces may be competitive environments, as opposed to the collaborative camaraderie of the military.
Establishing services previously provided by the military and navigating mountains bureaucratic paperwork.
Returning to civilian life can be stressful, taxing and create mental health issues.
Thank you, vets, for having our backs. Now let's have their backs and provide the support and services they were promised and need.
------
The holiday weekend, into the next seven days will bring rainfall to the parched soil of West Alabama. Forecasts call for 1 to 1 1/2 inches of rain. It is expected to lead to an end to the rapid spread of wildfires while keeping the drought from worsening.
The Forecast:
Today: Cloudy with spells of showers through the day. High temperatures in the low 60s to mid 70s.
High School Football Friday Night: Rain, mainly after midnight. Low around 53. Northeast wind around 10 mph. Chance of precipitation is 80%. New precipitation amounts of less than a tenth of an inch possible.
Saturday (Veterans Day): Rain. High near 61. Northeast wind around 10 mph. Chance of precipitation is 80%. New precipitation amounts between a tenth and quarter of an inch possible
Crimson Tide Football at Lexington KY: Sunny, with a high near 54. Northeast wind around 7 mph.
Saturday Night: Rain. Low around 55. Northeast wind around 5 mph. Chance of precipitation is 80%.
Sunday: Rain likely, mainly before noon. Cloudy, with a high near 60. Northeast wind around 5 mph. Chance of precipitation is 60%.
Sunday Night: Cloudy, with a low around 51.
The New Work Week: Chances of rain each day. Highs in the low to mid 60s. Lows in the low to mid 50s.
---
---
Topping the News:
The official Veterans Day program will be conducted tomorrow morning at 11:00 at Tuscaloosa Veterans Memorial Park on McFarland Blvd. If the weather is in climate, the program will be moved to the Magnolia Shelter at Snow Hinton Park.
Guest speaker will be retired Marine Colonel Lee Busby. He is a lifelong Tuscaloosa resident educated in the City's public schools, a UA graduate with a BS in Economics and International Finance and currently a Tuscaloosa City Council member.
---
During his Tuscaloosa Talk podcast, Tuscaloosa Mayor Walt Maddox pointed out that it is the vets who give us our freedom. "The tone and tenor of our political discourse can often seem harsh. But thank God we live in a country where we can have that tone and disagreement and at the end of the day, we are free, we are free to speak it. But we wouldn't have that if it weren't for the million, tens of millions, who have served this great county."
Maddox also urged area citizens to support Veteran's Memorial Park. He points out the park celebrates the legacy of those who have served from Tuscaloosa County. Maddox asks those who will contact the Tuscaloosa County Park and Recreations Authority (TCPARA)
---
The Moody Music Center on the UA campus will host the next Republican Presidential Debate on December 6th. Visit Tuscaloosa Director's Kelsey Rush tells news partner ABC3340, the debate will elevate the city above being just a sports town with the large amounts of national and international media in attendance. Hotels and motels will be packed during a non-football weekend which will bring more revenue to the city.
Five candidates will participate in the debate, but front runner Donald Trump is not expected to attend.
Megyn Kelley of Fox News will be the debate moderator.
---
16 wildfires are burning across West Alabama this morning, three are in Tuscaloosa County and one of them is that large fire that burned two homes in the Griffin Ridge Community near Brookwood earlier this week. The blaze has grown from 125 acres at that time to 145 acres this morning. Alabama Forestry still considers it contained.
Statewide, AFC reports some 141 wildfires. All but one, in the Talladega National Forest in East Alabama, are listed as contained.
---
Community Development Block Grant funds will go to several West Alabama communities to address infrastructure needs. $400 thousand each goes to Tuscaloosa County and City of Centreville in Bibb County with $368 thousand to Cordova in Walker County. It is part of $17million in grant funds made available by Gov. Ivey.
---
---
---
In Sports:
Several West Alabama teams played during the first time of the st round prep football playoffs last night. In Class 5A Demopolis edged Carroll 31-28. In 4A Bibb County blasted Montgomery Academy 56-6. In 3A Gordo walked past Phil Campbell 56-6 and Oakman was eliminated 63-7 by Mars Hill Bible. In 2A Tanner ended Lamar County's season 64 to 55 and in 1A Linden dropped a 42-17 game to Brantley.
In tonight's action: Class 1A - Sweetwater is at Florala, University Charter hosts Elba. In 2A - TA at Red Bay, Aliceville is home to Lexington, Sulligent travels to Hatton. In 3A - Fayette County welcomes Lauderdale County. In 4A - Sipsey Valley is home to Andalusia, ACA travels to Booker T. Washington, West Blocton gets a visit from Montgomery Catholic and Dora travel to Priceville. In 6A - Hillcrest is at St. Paul's Episcopal.
---
The #6 Alabama Women's Soccer Team hosts Western Carolina at 5:00 p.m. today in the first round of the NCAA Women's Soccer Tournament. The game will be played at the University of Alabama Soccer Complex.
Bama made it to the final last season.
---
The No. 24/24 Alabama men's basketball team will host the second game of its four-game homestand to start the 2023-24 season as the Crimson Tide will face Indiana State at 7 p.m. tonight at Coleman Coliseum.
The Tide has currently won 16-straight games at Coleman Coliseum, which ranks as the seventh-longest home winning streak in Division I, winning by an average of 25.0 points per contest.
The Crimson Tide women will play Winthrop today at 4:30pm and Morehead State Sunday at 2:00pm at Coleman Coliseum.
---
The Alabama Football Team is an 11-point favorite at Kentucky tomorrow morning with a 47 point over/under. The game kicks off at 11:00am on 100.9 The Tide and 95.3 The Bear from the Crimson Tide Sports Network. Pre-game begins at 6:00am.
---
ROLL TIDE!!! Have a great weekend!