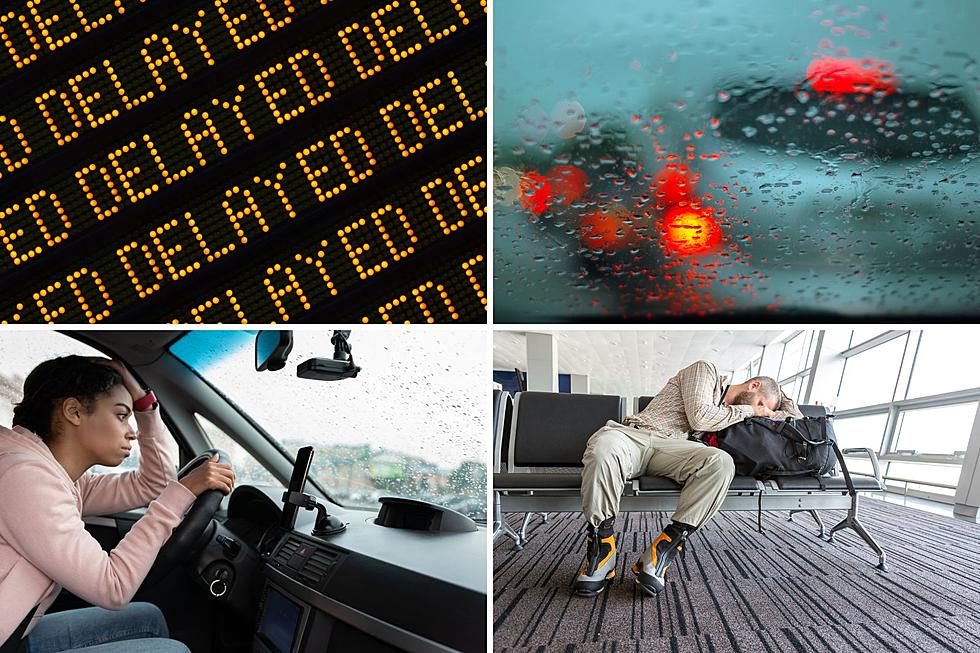 U.S. Storms Could Impact Thanksgiving Travel Plans for Alabamians
Canva
If you are hitting the road, traveling by plane, or staying home for the Thanksgiving holiday, be sure to pack some patience.
According to AAA, approximately 55.4 million people are expected to travel 50 miles or more away from home during the Thanksgiving holiday travel period.
The 2023 AAA Thanksgiving Forecast Is an Increase of 2.3% Over Last Year
It is a well-known fact that the Wednesday before Thanksgiving is the busiest day to travel. AAA pointed out that the worst time to travel is between 2:00 – 6:00 p.m. and suggested if you must travel on that day, to leave before 11:00 a.m.
AAA Expected Travel Modes During Thanksgiving Holiday
49.1 million Americans will travel by auto
4.7 million Americans will fly
Will the Weather Impact Holiday Travel?
In a short answer, yes but it is dependent on your location.
I highly suggest that you check weather conditions not only from the city you are departing but also arriving, and along the route.
"Heavy rain, gusty winds, and even snow are expected as a pair of storms is forecast to join forces in the eastern half of the country next week," said AccuWeather.
As a result, millions of people could face significant disruptions during the typically busiest hours of pre-Thanksgiving travel because of these weather events.
The potential for inclement weather in the Central and Southern United States early next week may pose challenges for travel plans. Additionally, our attention is focused on the Upper Midwest and Great Lakes regions, as a storm from Canada could move in and bring a mix of rain and snow, potentially affecting those areas.
Weather Forecaster | Editor Note: As weather conditions develop and change over the next few days, this could impact the travel predictions. I will be sure to update you so you can have a wonderful holiday traveling season.
Sunday
For Sunday travel, most locations appear to be favorable, with a few exceptions. In the Plains region, airports from Dallas to Omaha may experience potential delays. Additionally, active weather in the western regions could lead to slowdowns in western Colorado, as well as various hubs in Utah and the Pacific Northwest, said The Weather Channel.
Monday
On Monday, there is the possibility of travel difficulties, including potential flight disruptions from Denver. Moreover, storms originating in the plains and extending into the Midwest may create challenges for travel from New Orleans up to Chicago.
Tuesday
Currently, it is predicted that Tuesday is the worst-looking travel day across the eastern half of the U.S.
Wednesday
Those traveling up and down the eastern seaboard on the biggest travel day of the year could be facing some headaches. There could be possible issues from New England down to Central Florida. Also, monitoring conditions that could impact travel in Oregon Seattle, and Washington.
Thursday – Thanksgiving Day
Possible delays in South Florida, Idaho, Montana, Northern Utah, and Wyoming.
2023 – 2024 Old Farmer's Almanac Winter Weather Forecast
Gallery Credit: Mary K
Amazing and Intriguing Weather Folklore
Reasons Why Alabama's Spring Season Is Unpredictable
Gallery Credit: Mary K
Airbnbs Across the Yellowhammer State
Gallery Credit: Mary K