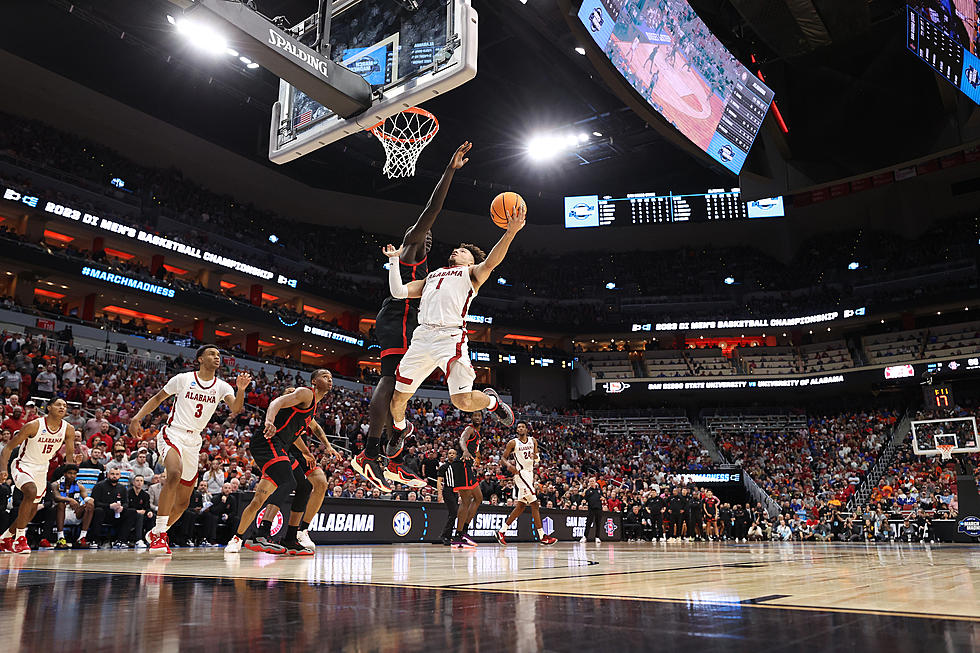 Alabama Defeats Short-Handed Morehead State
Getty Images
A very deep Alabama men's basketball team overwhelmed a short-handed Morehead State squad 105-73 in the season opener Monday night at Coleman Coliseum. The Eagles were without their top player Mark Freeman, who broke a wrist in pre-season workouts.
Alabama moved to 1-0 by shooting 32-57 from the floor, 10-23 from three and 31-38 at the foul line. Bama out-rebounded the visitors 40-29.
Oats started Aaron Estrada, Mark Sears, Rylan Griffen, Grant Nelson and Nick Pringle but he subbed early and often, making use of his depth.
The guess here is that both NB A scouts in attendance were impressed.
The Tide was led in scoring by Grant Nelson with 24 points. He was joined in double figures by Estrada with 16, Sears with 13 and freshman Jarin Stevenson with 12.
Bama was led on the boards by Nelson who pulled down seven caroms.
The Tide led 55-35 at the half and Oats had already used 11 of his 12 scholarship players.
Oats seemed happy that former Tide star Brandon Miller of the NBA's Charlotte Hornets was in attendance, saying, "That just shows what a high-character kid he is and how much he loves this program."
Next up for the Crimson Tide is a Friday home game against Indiana State that tips at 7 p.m. CT and can be heard on 95.3 The Bear.
Alabama Women's Basketball Photo Shoot 2022-23
Gallery Credit: Timothy Bowens
."}" data-sheets-userformat="{"2":769,"3":{"1":0},"11":3,"12":0}">
Bama All Time Steals